VSTENT Sirolimus Eluting Coronary Stent System
Following the success of Xplosion+, USM Healthcare received technology transfer from the USA and is one of two countries in South Asia that has mastered this technology and launched VSTENT Sirolimus eluting coronary stent system.
VSTENT is the first eluting coronary stent system manufactured in Vietnam with a specialized design for optimal lumen coverage, high radial strength, and uniform coating layer to ensure safety and efficacy, reduce in-stent restenosis when treating coronary artery lesions.
Along with quality of products is a technical team with high expertise and strict production processes, VSTENT has been trusted and received positive feedbacks from many large hospitals in Vietnam with evidence of clinical trials and has been licensed to use by the Ministry of Health in Vietnam.
Features:
Unique stent platform enhances optimal scaffolding, strength and flexibility.

Ideal strut width helps reduce deep wall trauma which leads to less arterial injury and provide faster re-endothelialization.

Polished surface with specialized technology and rounded edges provide high stent biocompatibility and less arterial injury.

Low crossing profile for better pushability and enhanced trackability to tortuous vessels.

Only 0.15% - near zero foreshortening with reasonable metal to vessel ratio to ensure perfect coverage along the lesion length.

Efficient drug dose delivered by proprietary biodegradable co-polymer formulation to improve in-stent restenosis.

Marker bands allow precise positioning.

Hybrid cell design helps increase flexibility of stent.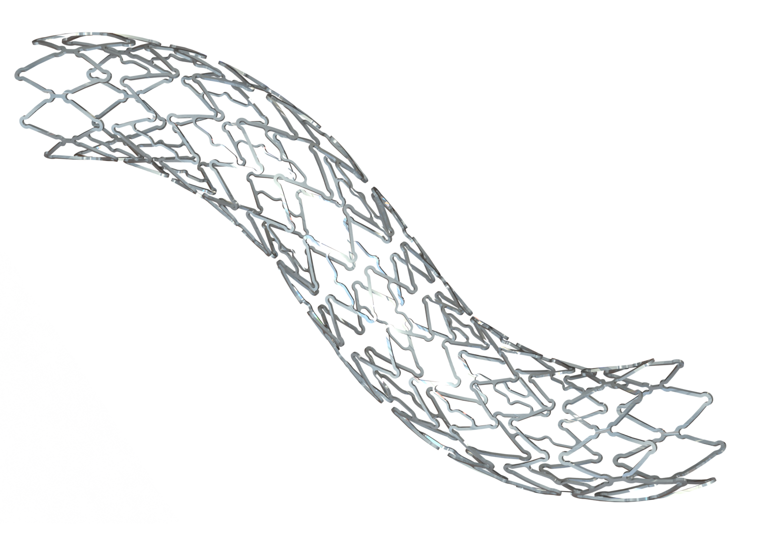 The contents of the shopping Guide are written here