Why you need to do a market research and survey?
You need to understand where your products in Vietnam market actually stands.

What is your competition doing?

Where are their price points at and what offers do they have that your shared customers might find appealing?

Is it for product improvements with an existing audience?

Are you looking to launch a new product into the Vietnam market and need to know if there's sufficient demand.
=> Market research is the key to gaining this knowledge.
What is the Purpose of Market Research?
Market research is the systematic approach used to gather information about your audience, your competition, your business and how the three all interact.
Most businesses, however, do not have eight months (let alone several years) to conduct market research, particularly in the early stages of their businesses. We need to find the information—and quickly—so we'll look at how to gather the key information that's essential to new market research in efficient ways.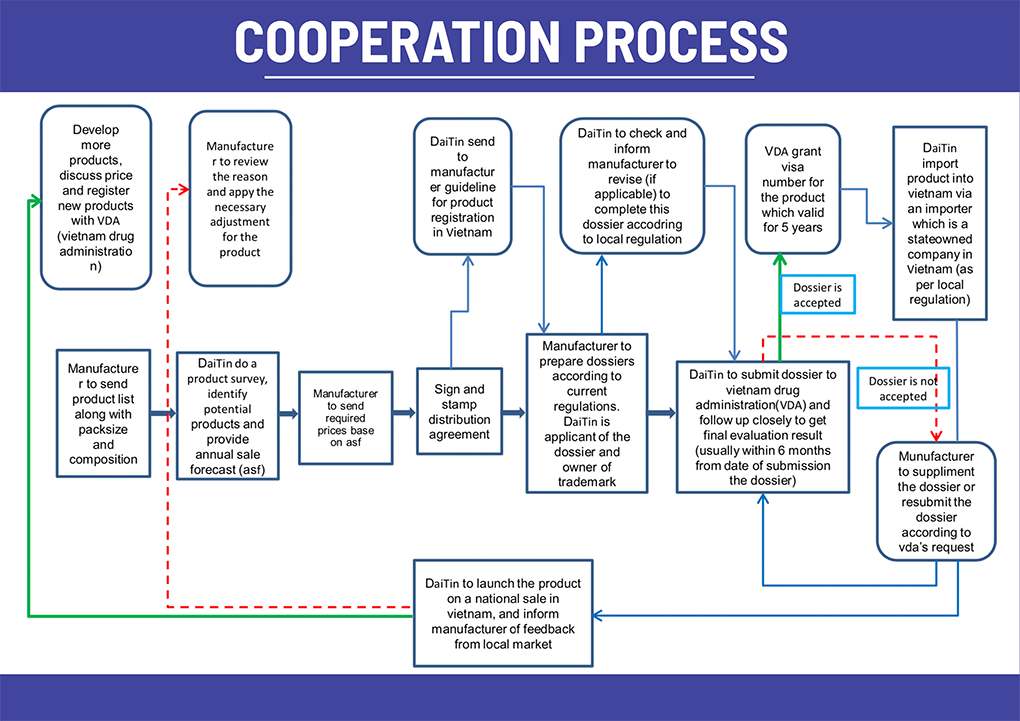 HOW TO CONDUCT A NEW PRODUCT SERVEY (NPS)
8 STEPS
I. Define the research problems and objective
Drugs, functional foods ,Medical devices, Comestic ,Dermatology, consumables, medical biologicals….
II. Research design.
Address Compliance and Other Regulatory Concerns
Data privacy issues and comply with FDA and patent regulations.

How is the product licensed for business in Vietnam ?

Which products is the legal corridor governed by? Which Decree – Circular in Vietnam?
Provide a Competitive Analysis
We can utilize SWOT analyses and sales force assessments to diagnose and treat deficiencies.
This can help you gauge important information such as:
a. Direct competitors/ indirect competition groups, Potential rivals currently on the market?
b. Use regional data to attain precise information about the target audience whose data you need, and narrow it down to support your ultimate goal.
c. Overall capacity of market, market share of leading products? The changing trend of the market in the past years, is expected in the coming years?
III. Data collection
Via interviewee or an online questionnaire with a team of experts experienced in clinical practice and market survey data, you can ensure you ask the right questions to the right people, through the right medium, that gives you the most accurate insights within the right timeframe.
V. Data processing
Once you're clear about your goals, the data you need, the people you need to talk to and the best way to gather this survey data it's important to maximize the sample size.
VI. Data analysis.
- Once you've gathered the market survey responses, they need to be carefully analyzed to provide treatment trends in Vietnam
- Compare results against global and local data with large-scale market surveys.
VII. Uncover the wider implications.
- A good pharmaceutical market research project can reveal industry trends and help forecast market growth with the long-term development of Products
VIII. Forecast the life cycle of products
The pharmaceutical product life cycle presents unique challenges. Stability studies conducted in early clinical phases may require different solutions than those needed to meet scalability concerns for a product launch.
=> Product life cycle Capabilities
NEW PRODUCT DEVELOPMENT (NPD)
Once a product has been identified as an ideal candidate for marketing in Vietnam, the product will be accessed through In-licensing - DaiTin will acquire the rights to products developed by third party companies, commit to expand market share for your products.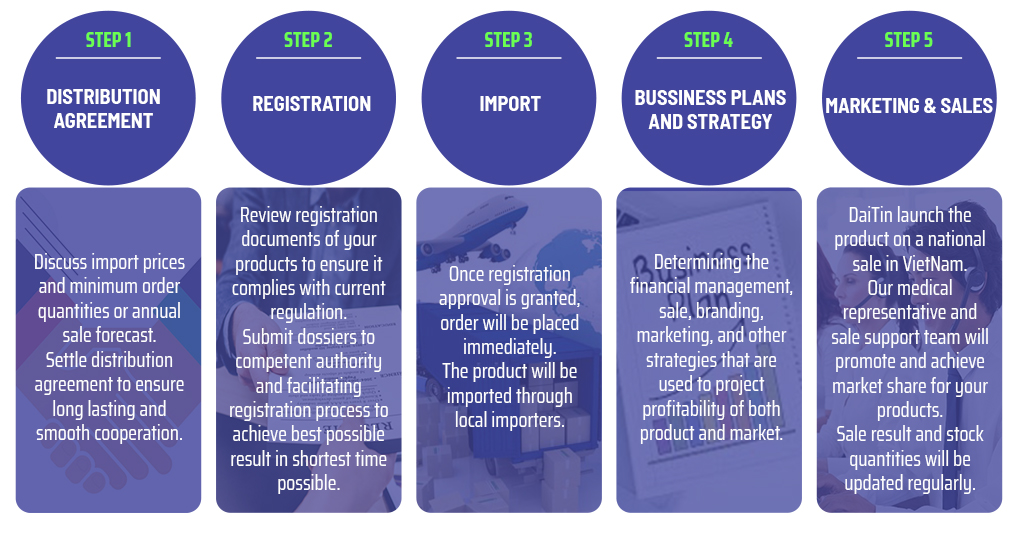 For more information, please contact: DAI TIN PHARMACEUTICAL JOINT STOCK COMPANY
- Address: 5th Floor, Blue Diamond Building - Y1 Hong Linh, Ward 15, District 10, Ho Chi Minh City, Vietnam.
- Hotline: 1900.0084
- Email: info@daitinpharma.vn